Creating handmade tiny dolls, toys and teddies since 1985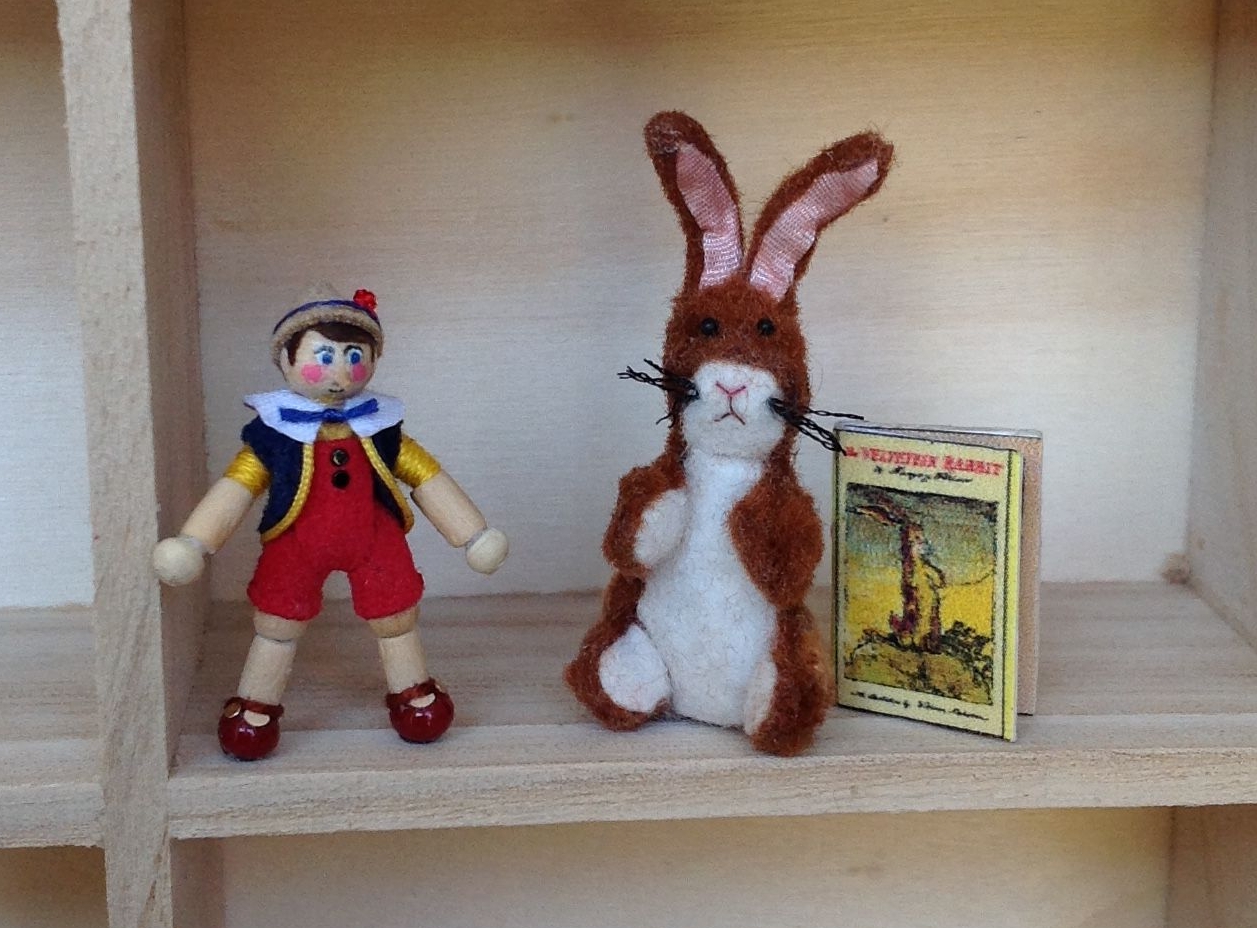 Available now in our online shop!

Pinocchio is just under 1.25 inches tall with wooden arms and legs.

The Velveteen Rabbit is inspired by the children's book of the same name written by Margery Williams and published in 1922. The rabbit is approximately 1.5 inches high (not including his ears). The little book that accompanies him is fixed open at one page.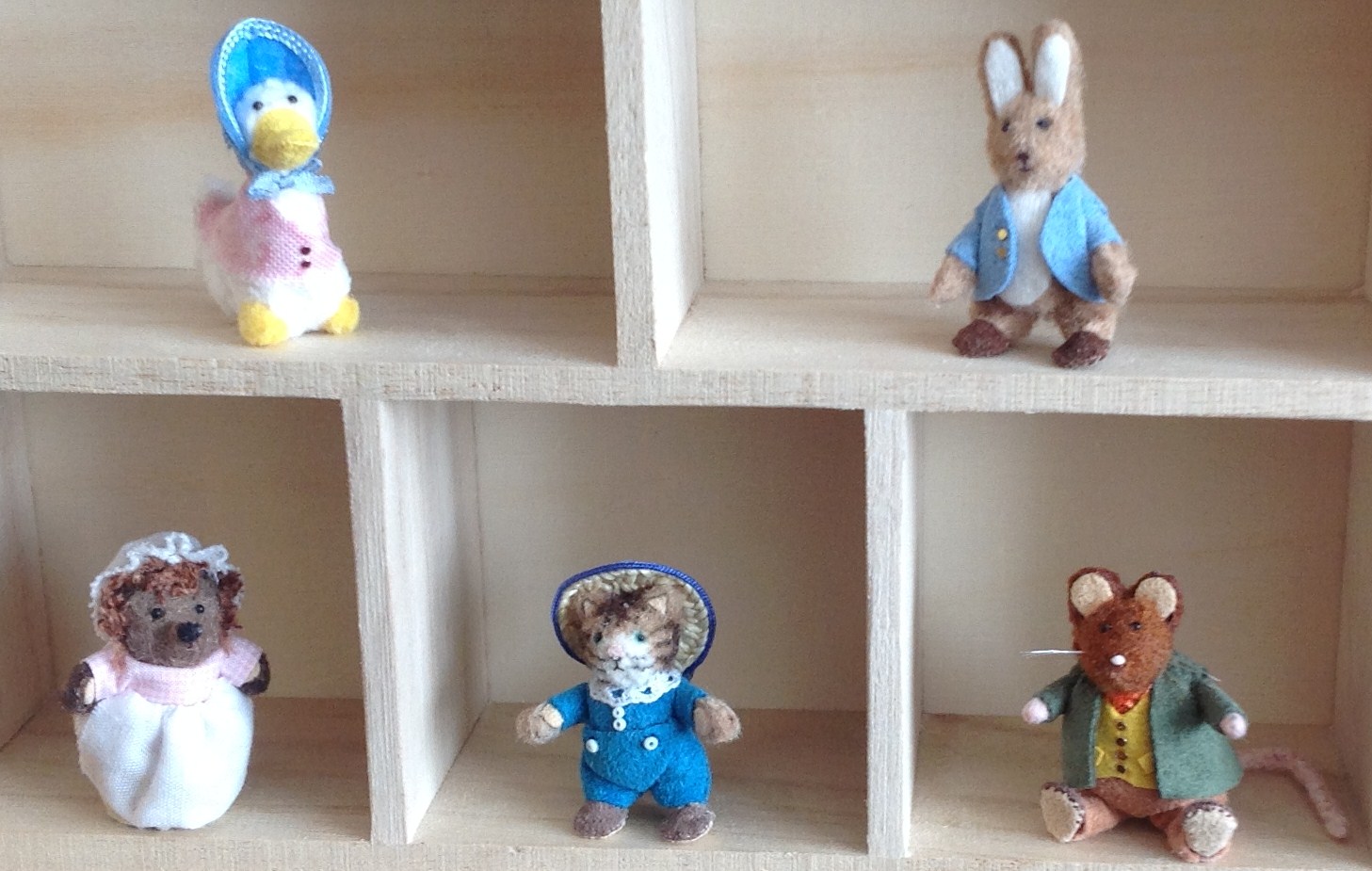 The Beatrix Potter range is available in our online shop.
All five characters are now back in stock.