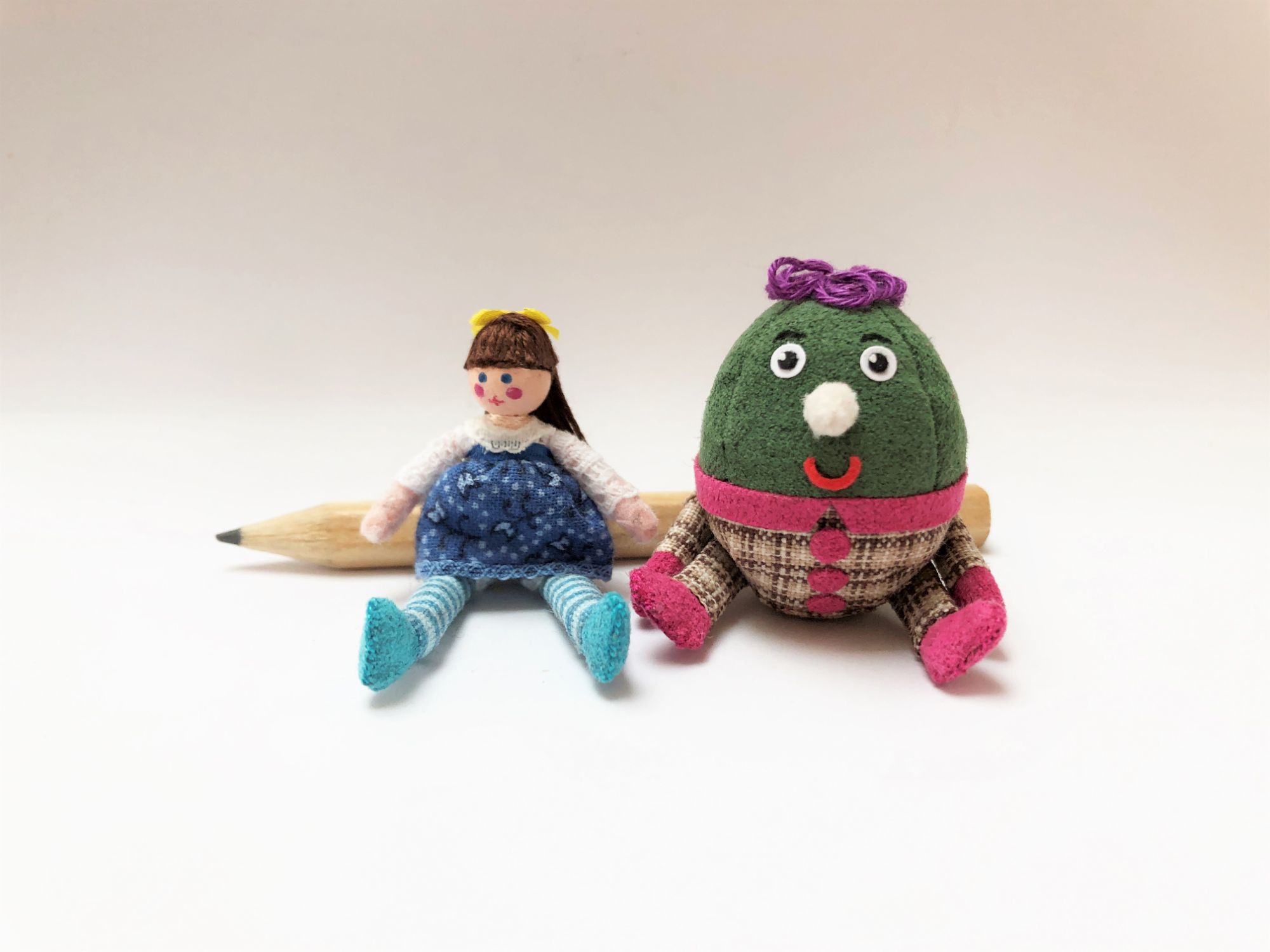 Humpty and Jemima Rag Doll both starred in the BBC children's programme Playschool, which was broadcast on television from 1964 to 1988.
Kristin Baybars designed and made the original Humpty toys in many different colours as part of her Ostrobogulous range. The toys were sold in Heals department store in London and one was bought by the BBC for the television show. Apparently the now iconic Humpty with a green head, purple hair and fuschia pink collar, hands and feet was the least popular and happened to be the only one left on the shop shelf that day.
I hope you like my 1/12th toy representations of these characters. Unfortunately Humpty has sold out but I am hoping to make a further batch later this year. Please email me if you would like to register your interest so I can let you know when I have made them.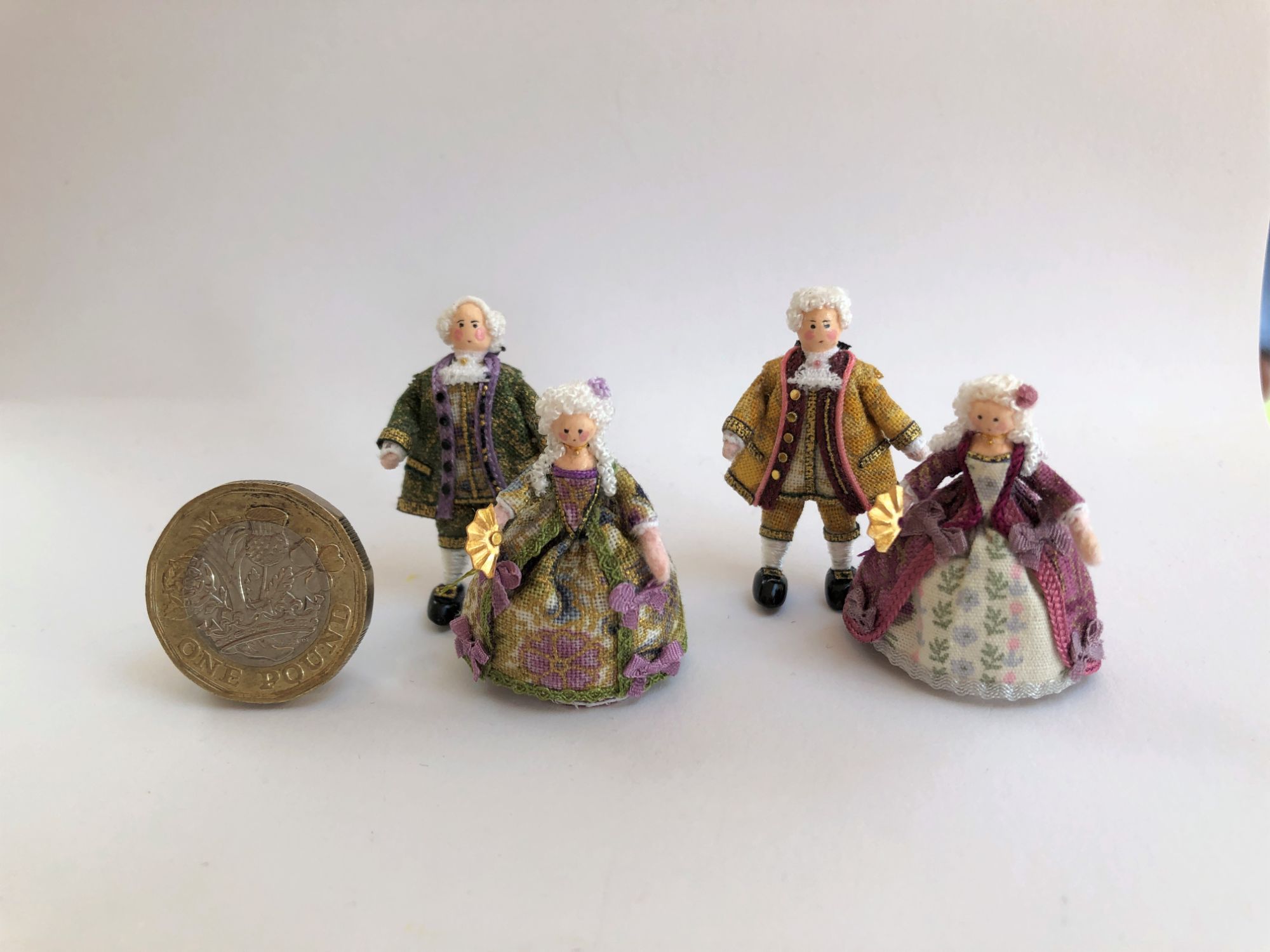 This is a new selection of Georgian 1/48th ladies and gentleman. The couples are dressed in attractive complimenting attire and sold in pairs.
Please take a look in the 1/48th Georgian section of my website shop to see the full range...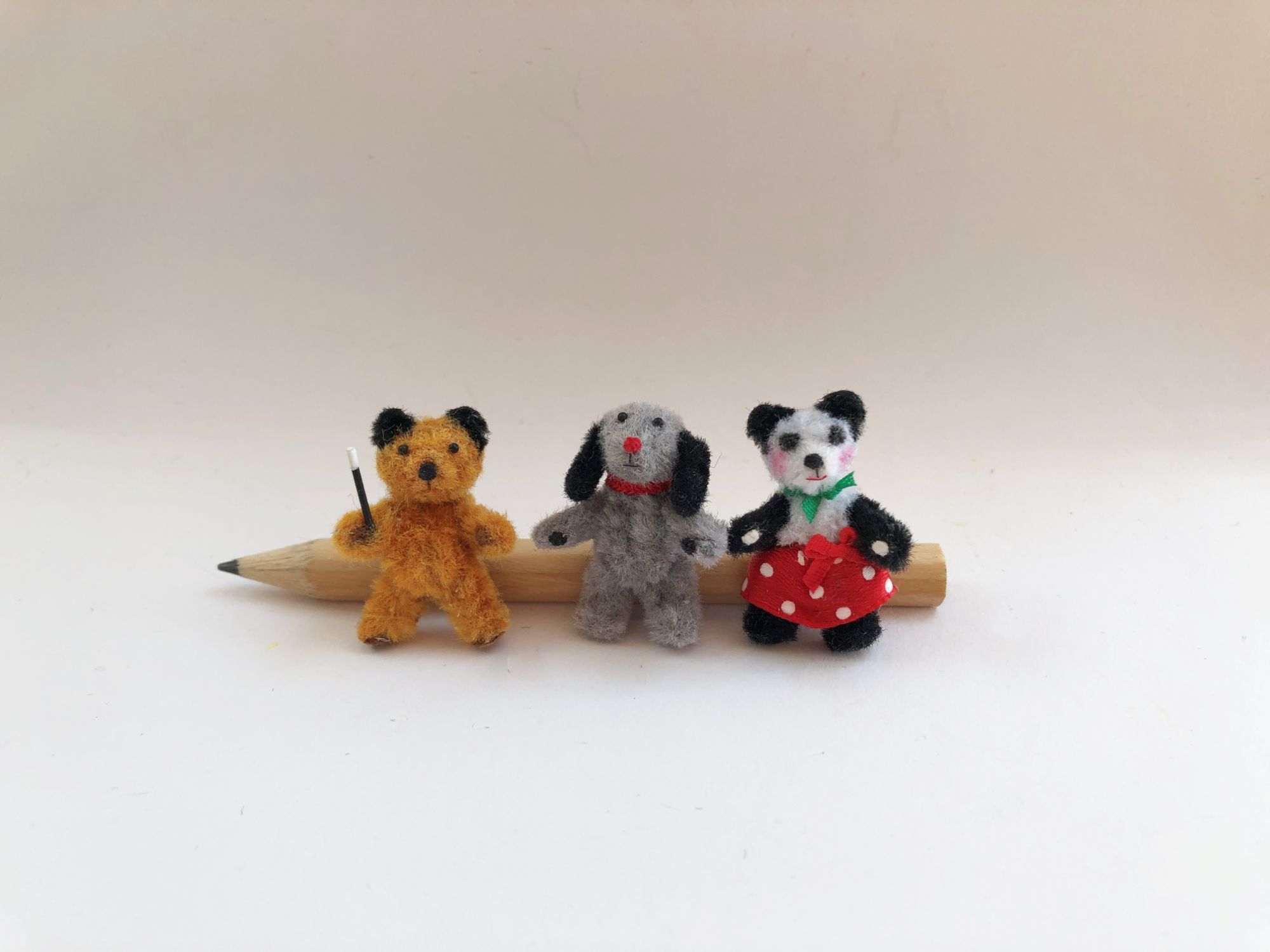 Sooty Sweep and Soo were an addition to my range of 1/12th scale toys.
Now sold out.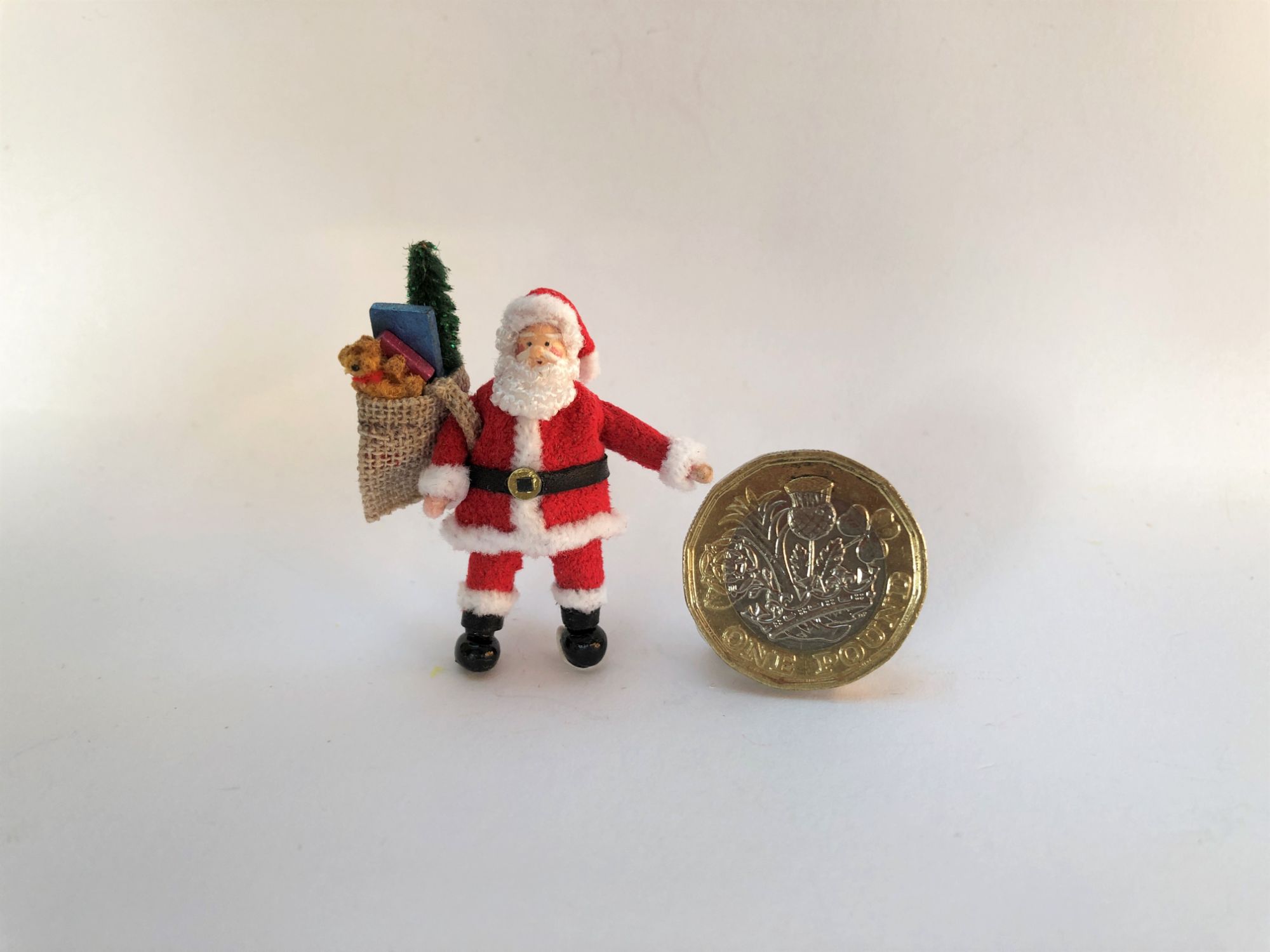 ...and finally I have made another batch of Father Christmas' due to the popularity of the figure in the Christmas 2020 showcase. He is available in the 1/48th Christmas section of the website shop.