Christmas Scenes
Christmas
Photos provided by my customers of their Christmas projects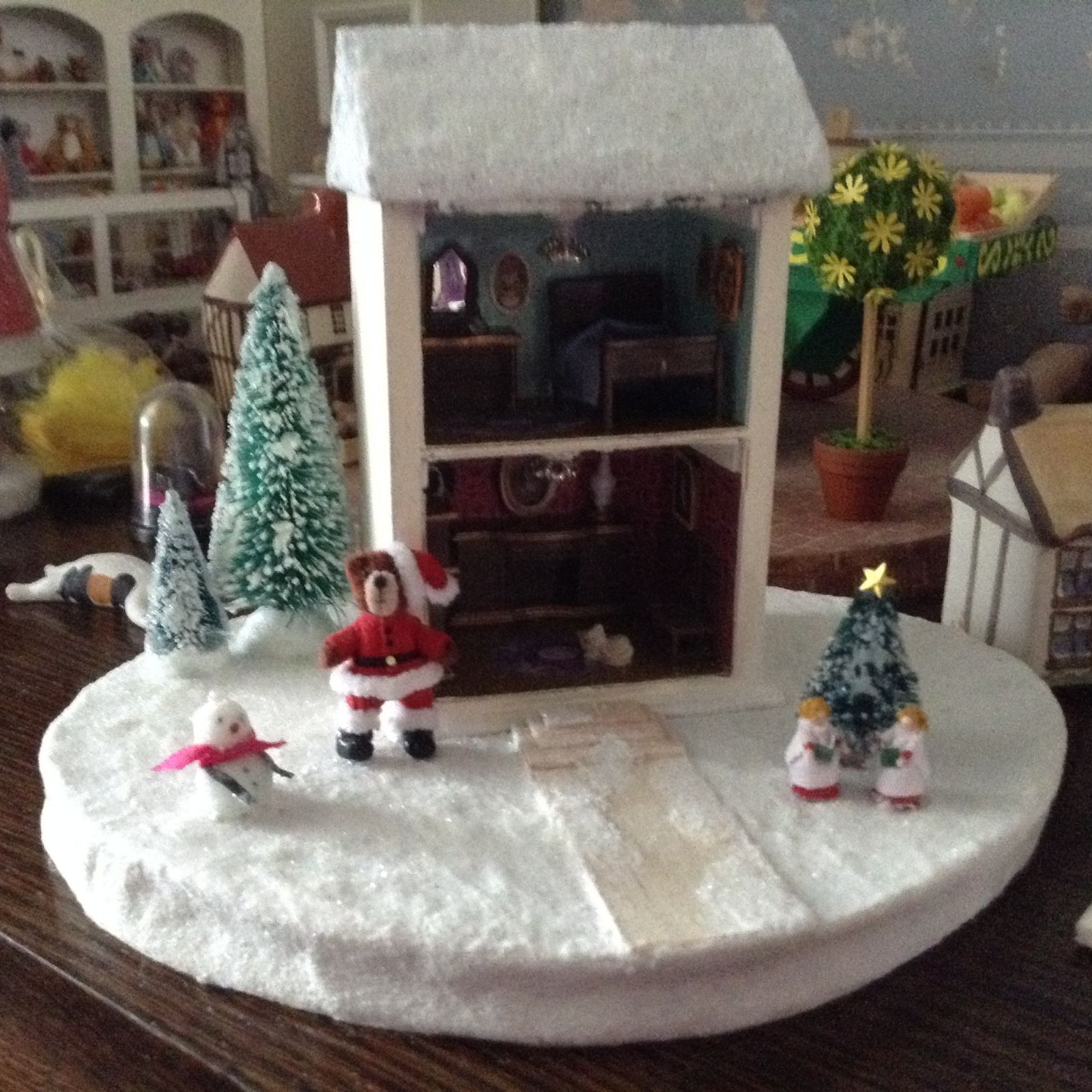 Carol Chalmers, one of our 'oldest' friends, won first prize in her dollshouse club's Christmas competition with this dear little 1/48th snow scene. She was delighted and felt the Santa bear and two tiny choristers she purchased from me helped her to win. Sorry Carol it has taken so long for me to put these on my website!!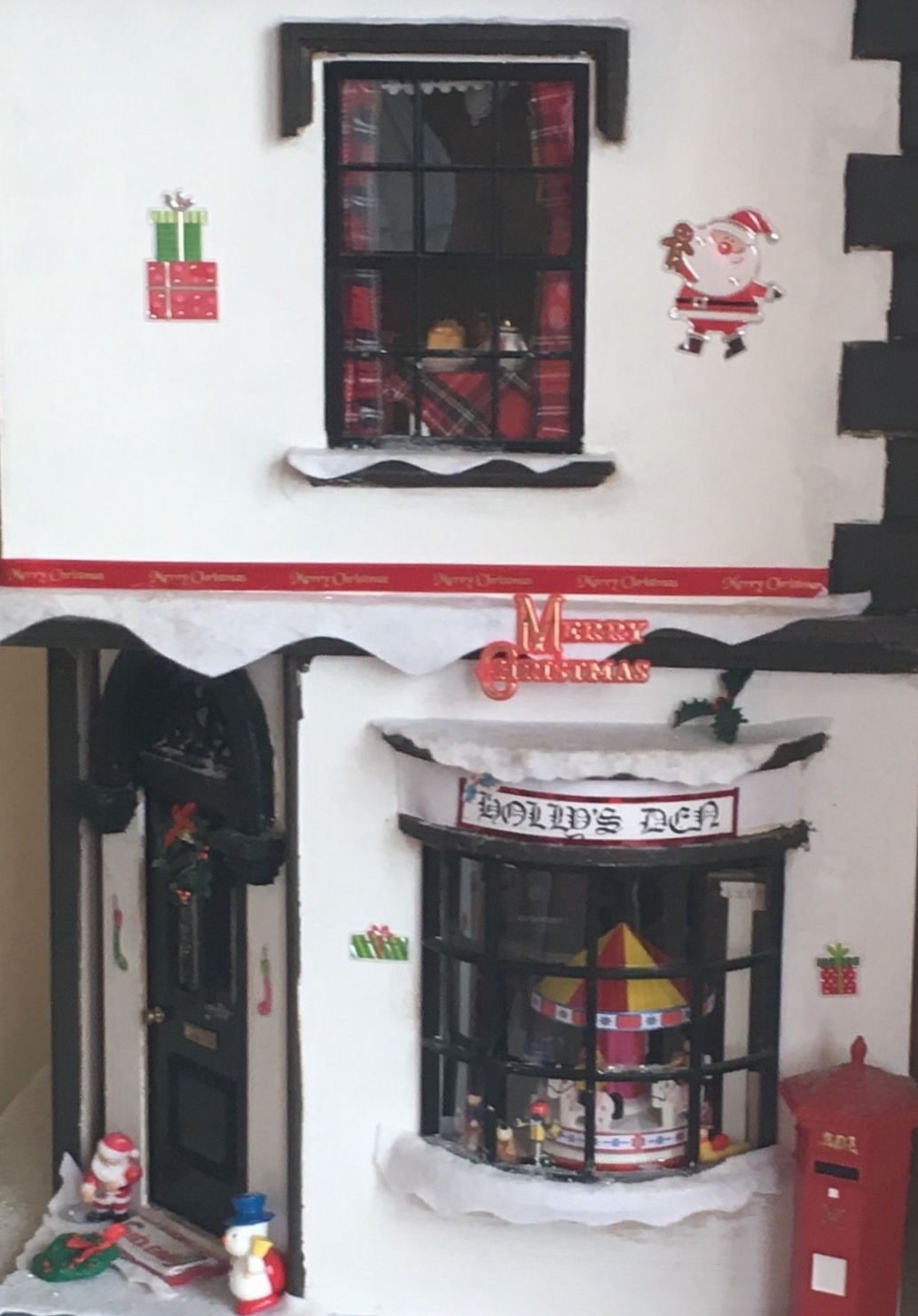 This beautifully decorated 1/12th scale Christmas toy shop has been made by Beverley Read. The bow window is the perfect showcase for the Magic Roundabout set. Thank you Beverley for sending me these pictures and again apologies for taking so long to put them on my website.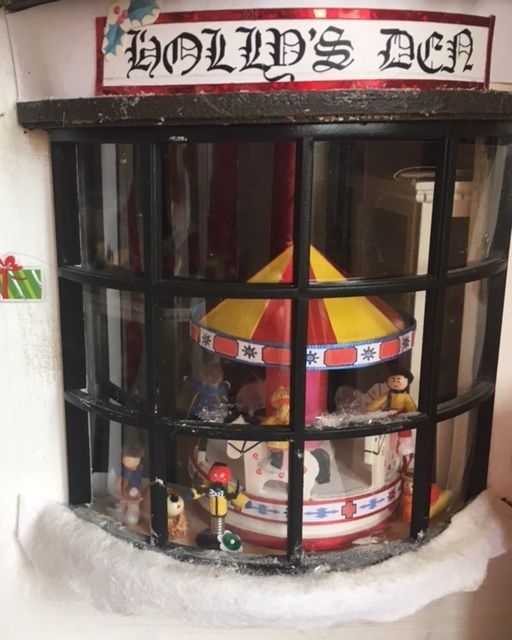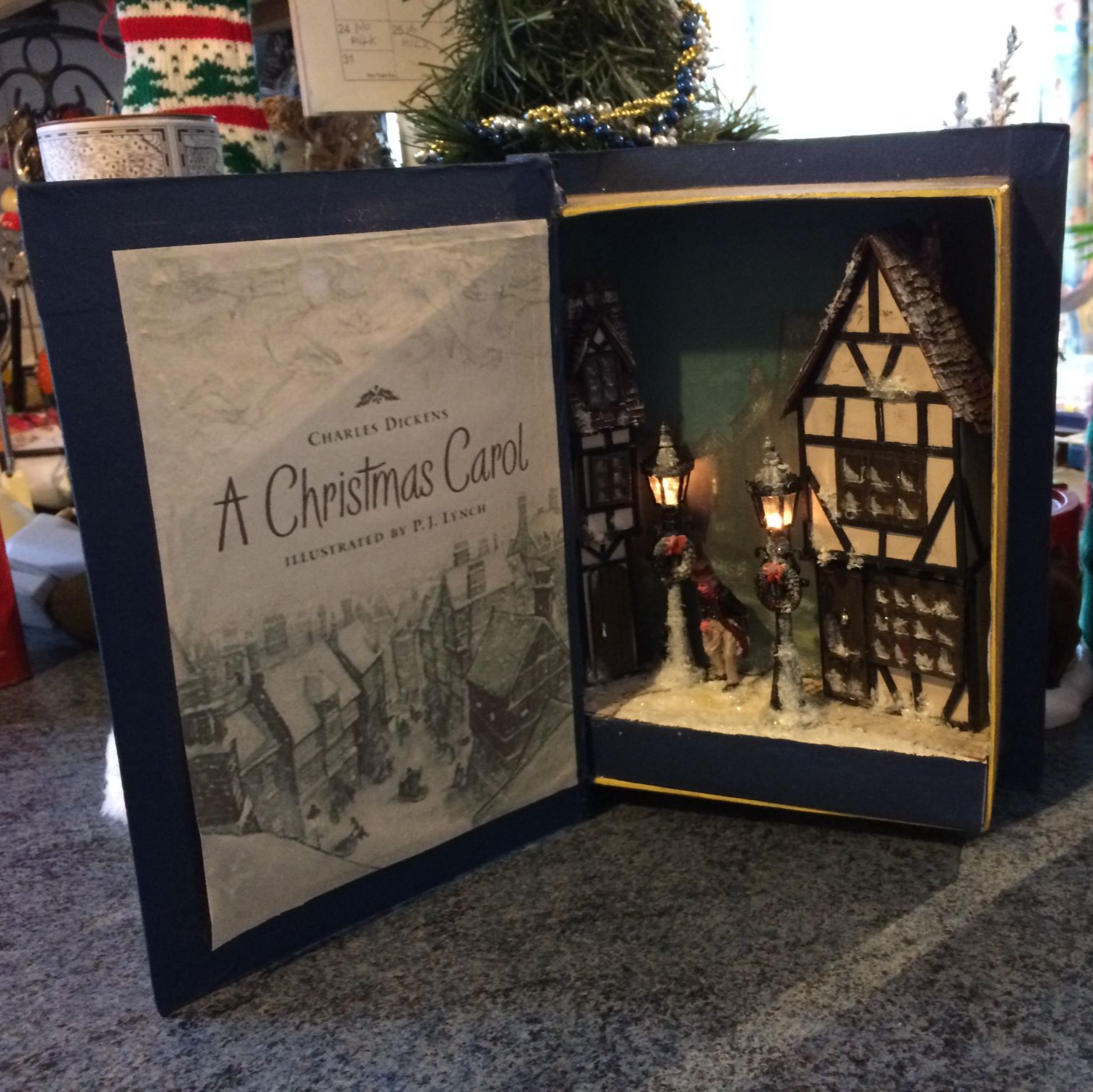 Carol Chalmers has been creating again for Christmas! This time she has made two Book Projects in 1/48th scale with her Dollshouse Club. Above is 'A Christmas Carol' . The effect of the lighting and the snow is brilliant.
Below is 'The Lion, the Witch and the Wardrobe'.
Again beautifully lit the scene features Mr Tumnus who the children first met when they entered Narnia.
Carol said on several occasions she needed a Mr Tumnus but I avoided the request as I did not know where to start with this character. She obviously did not need me after all! He looks great in the setting.