Karen Sneddon 1/12th Alice
Alice in Wonderland
by Karen Sneddon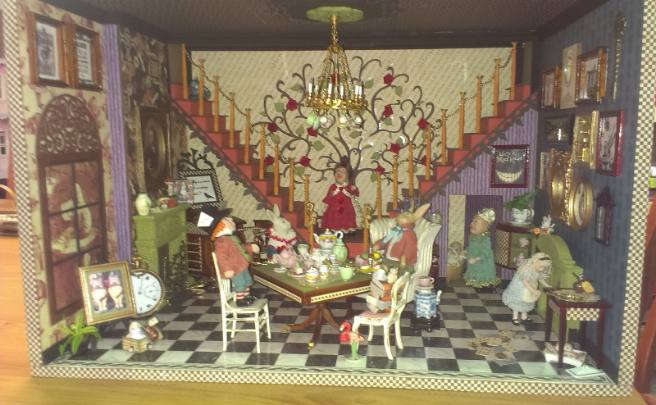 Karen Sneddon has sent me photos of an ingenious roombox she has made incorporating numerous Alice in Wonderland characters. Her mission was to create a miniature scene for a charity calendar for which the set theme was 'Hallways'.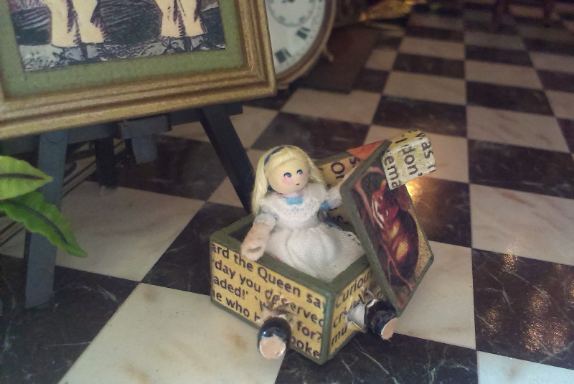 Karen purchased one of my little Alice dolls and has sat her in a tiny wooden house with her legs sticking out!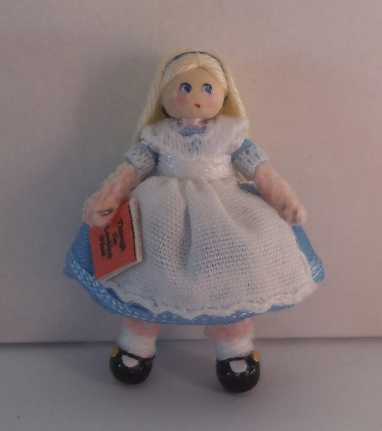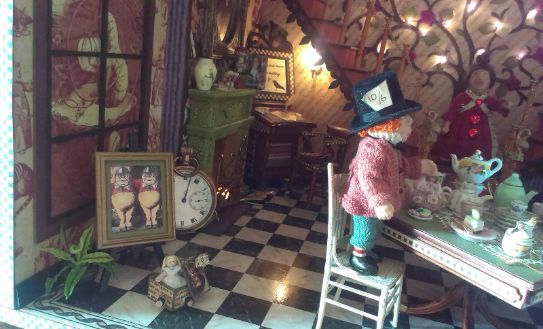 Karen made all the gorgeous Alice in Wonderland character dolls (from the green ware stage) and her very good friend Denise Davies knitted the beautiful costumes. The Red Queen's rose bush is now lit up as are the hearts on her dress.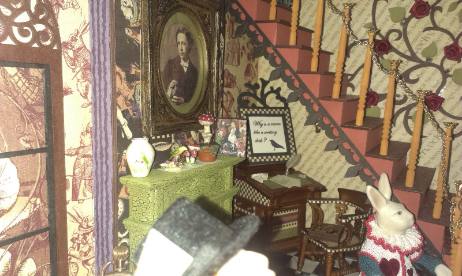 The perfect place for the riddle 'why is a raven like a writing desk?'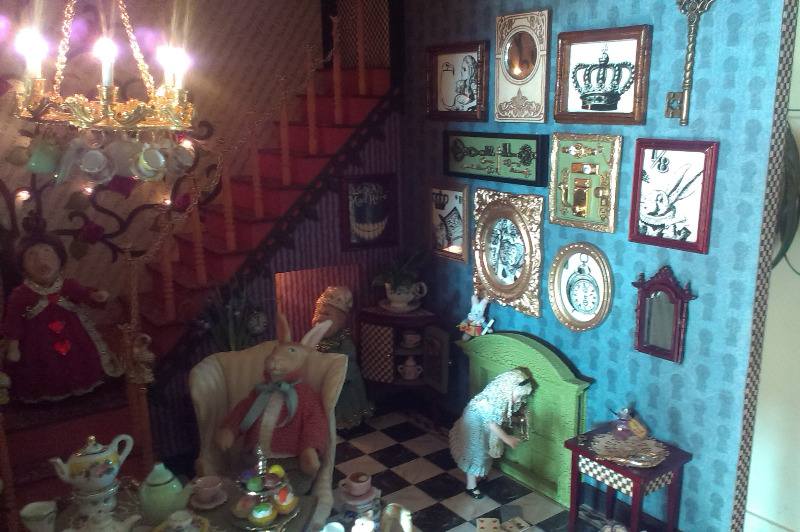 My White Rabbit is sitting above the little green door which Alice is trying to open with a key.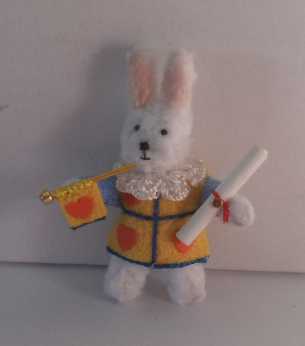 There is so much detail cleverly and imaginatively squeezed into this roombox - the wallpaper with writing and keyholes, the chessboard theme on the floor and furniture, the playing cards...
You notice something new everytime you look!
Mother Goose
by Karen Sneddon