Herdwick Landscapes' Beatrix Potter
Beatrix Potter 1/48th World
by Herdwick Landscapes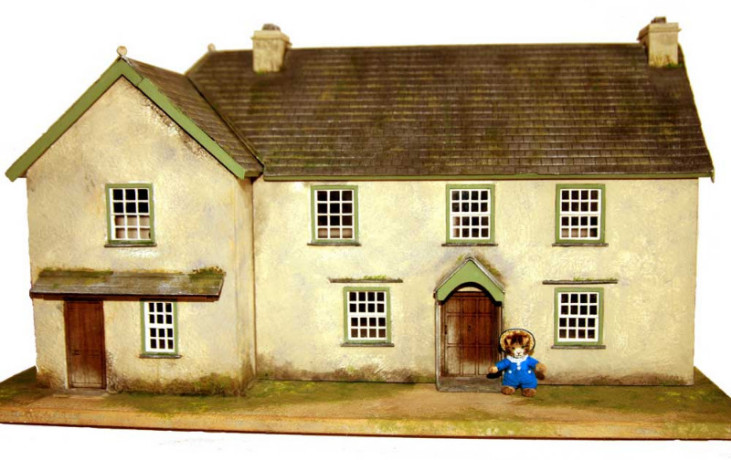 Herdwick Landscapes have created a collection of beautiful 1/48th properties inspired by the illustrations in the 'Peter Rabbit' books by Beatrix Potter. At the moment there are 5 houses and buildings in the series. The Tom Kitten House above is show with my version of Tom Kitten standing at the door.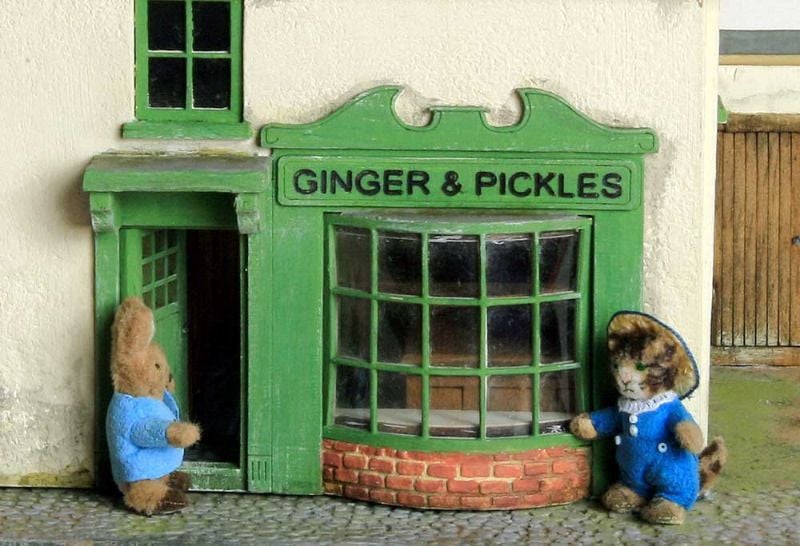 Peter Rabbit and Tom Kitten about to enter the 'Ginger and Pickles' shop.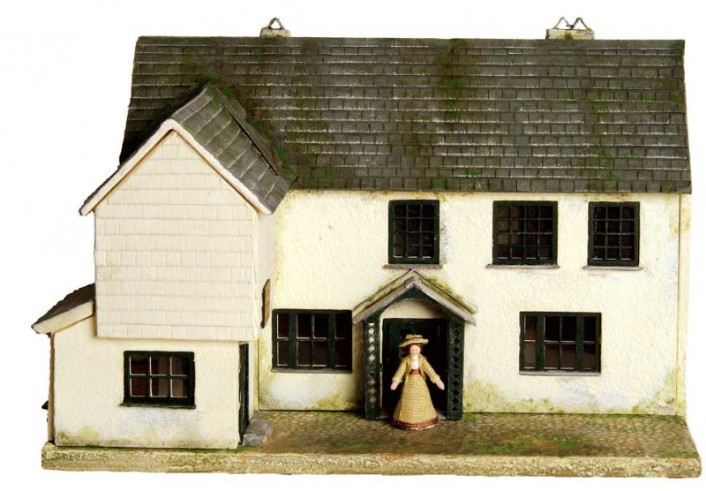 My Beatrix Potter doll in front of Tabitha Twitchet's shop.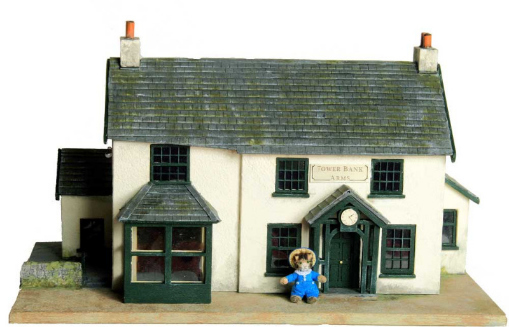 Tower Bank Arms.
There is a fifth property - The Tailor of Gloucesters' house which can be seen on Herdwick Landscapes website along with full details of their range.