Susan, who lives in Germany, has created a very beautiful 1/12th scale garden. She is very skilled in the art of miniature flower making...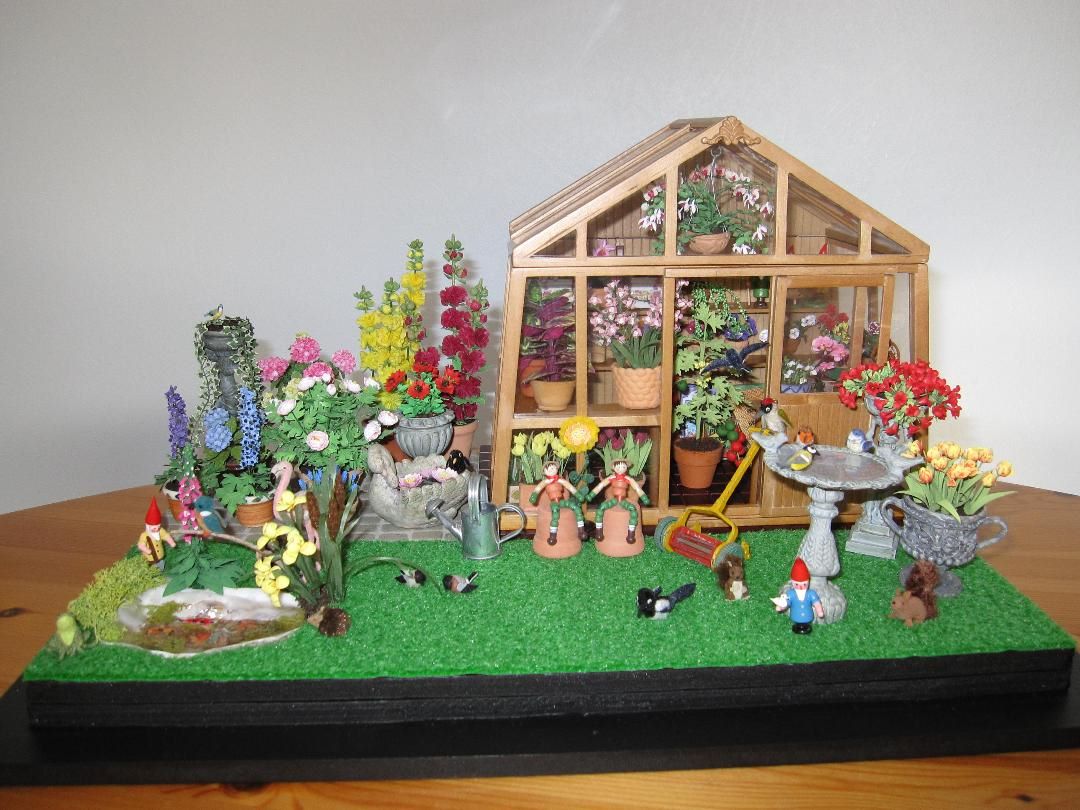 Susan wrote :
'Dear Sally, Here is the photo of my finished miniature garden with Bill and Ben that you made for me recently.
I made all the flowers in the garden and green house. The lawn mower is an old Corgi model from when I was a child. All the animals and birds are made by Shirley Scheibehenne a German micro mini bear and animal maker. They are all hand sewn. I have been collecting her work for about 20 years.
All the flowers are made from handpainted airmail paper or printer paper. Some flowers take several days to make as there are so many parts in a single plant. I went on a couple of
workshops to learn the basics about 20 years ago now. I did one workshop with Anja van de Doel. She used to live near me when I lived in Holland. She died several years ago now but her husband still makes flowers.
I have a box full of paper punches in lots of sizes and just adapt them to use with different flowers. Some I hand cut but that is really time consuming. I have a another much bigger greenhouse also filled with flowers that I have made.
Shirley Sch. is a friend too, her work is amazing. Her little birds are only 1 cm. high. I love them. With Best Wishes from Susan'