Ann and Lorraine 1/48th Pumpkin Cottage...
Pumpkin Cottage, Lighthouse and Fisherman's Cottage
by Ann Clark and Lorraine Welsh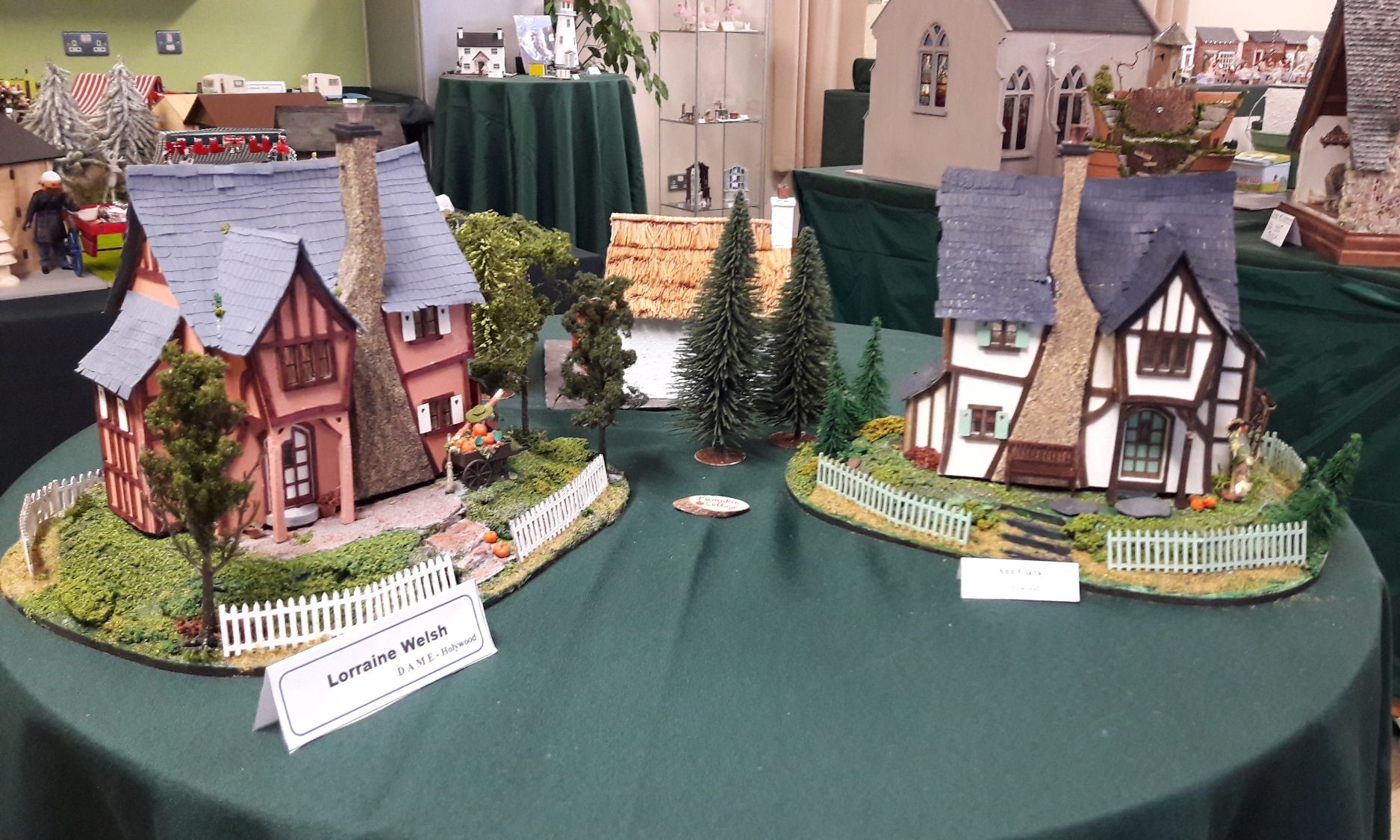 Ann and Lorraine have both completed Petite Properties' 'Pumpkin Cottage' and here they are displayed at an exhibition held by their dollshouse club in Northern Ireland called Dame N.I. Holywood branch. (Dame is short for Dollshouse and Miniature Enthusiasts). They were raising money in aid of their local lifeboat fund.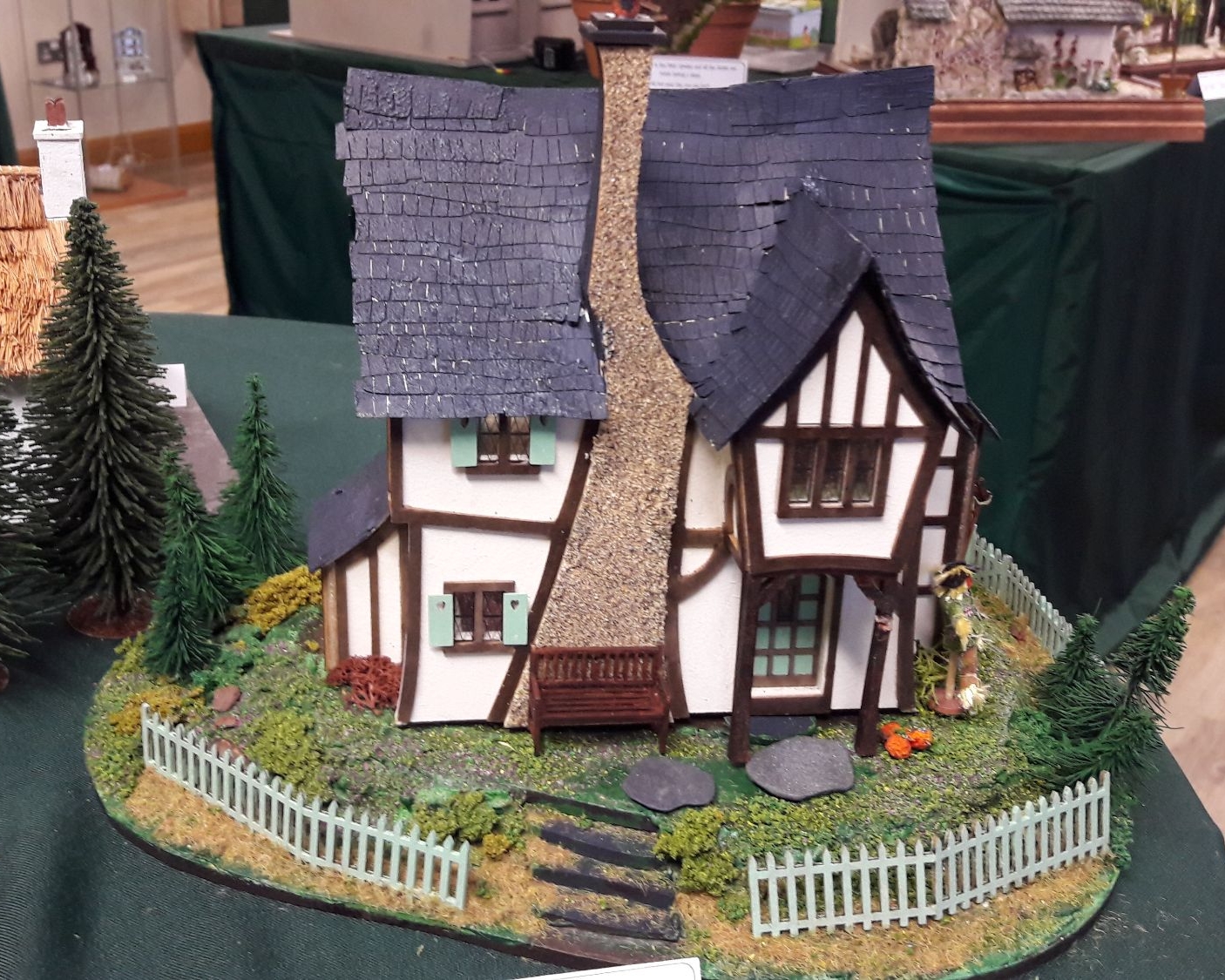 This is Ann's Pumpkin cottage. Ann asked me to make a scarecrow for the garden. You can just see him on the corner.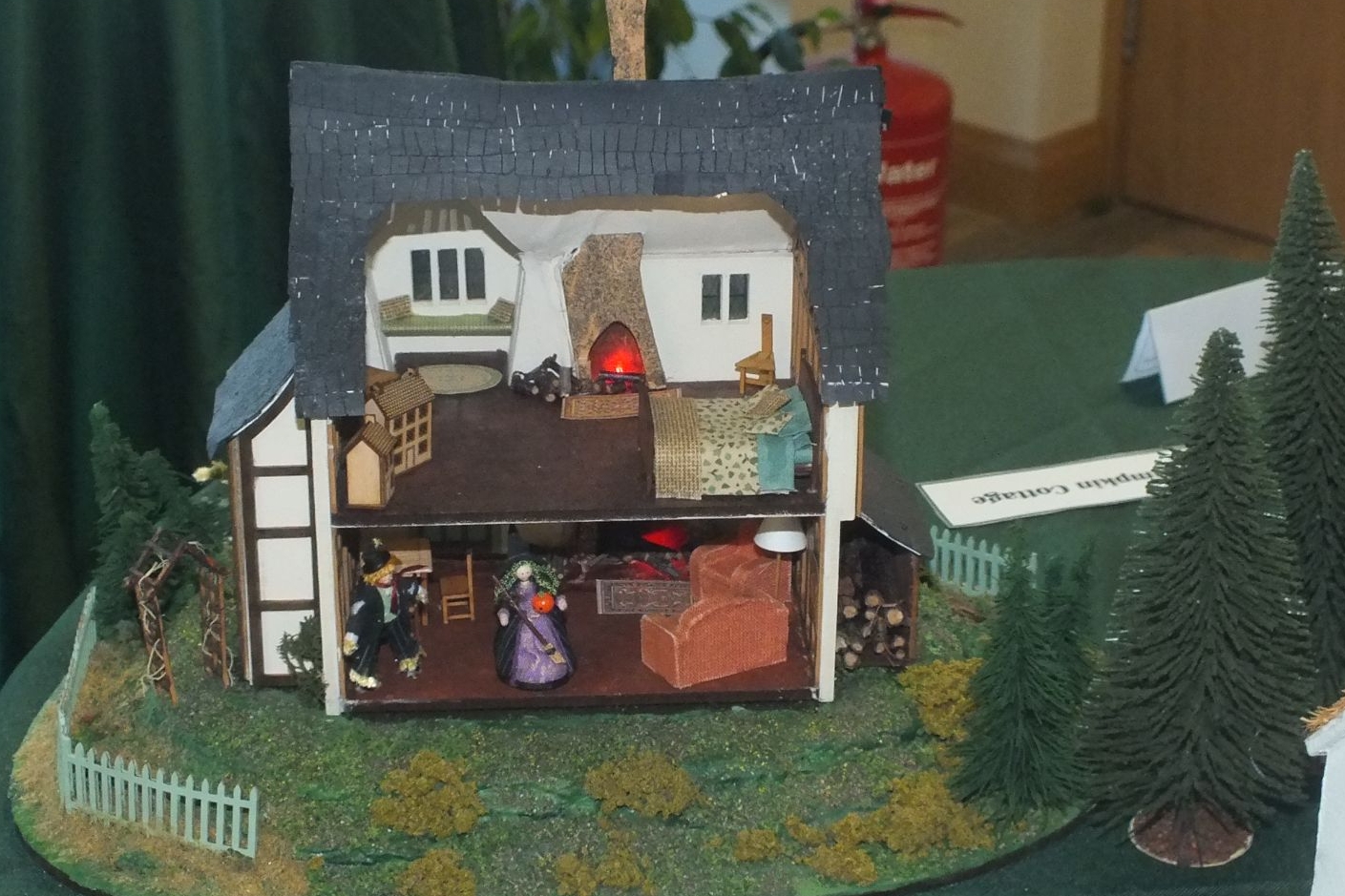 Ann wanted a 'Worzel Gummidge' type figure to inhabit the cottage with her Witch. There are even two tiny dollshouses upstairs and plenty of logs for the fire!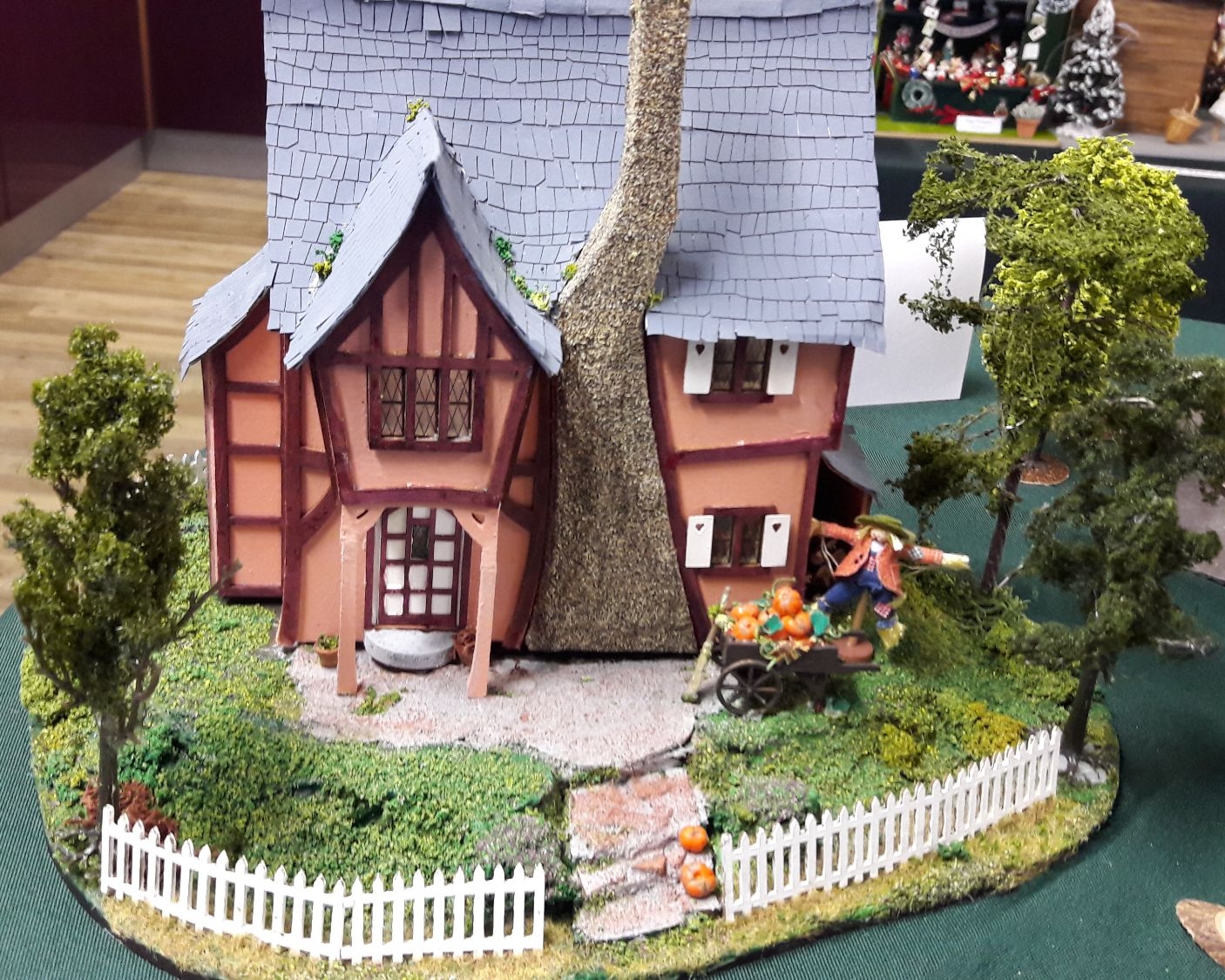 Lorraine also wanted similar characters for her cottage.....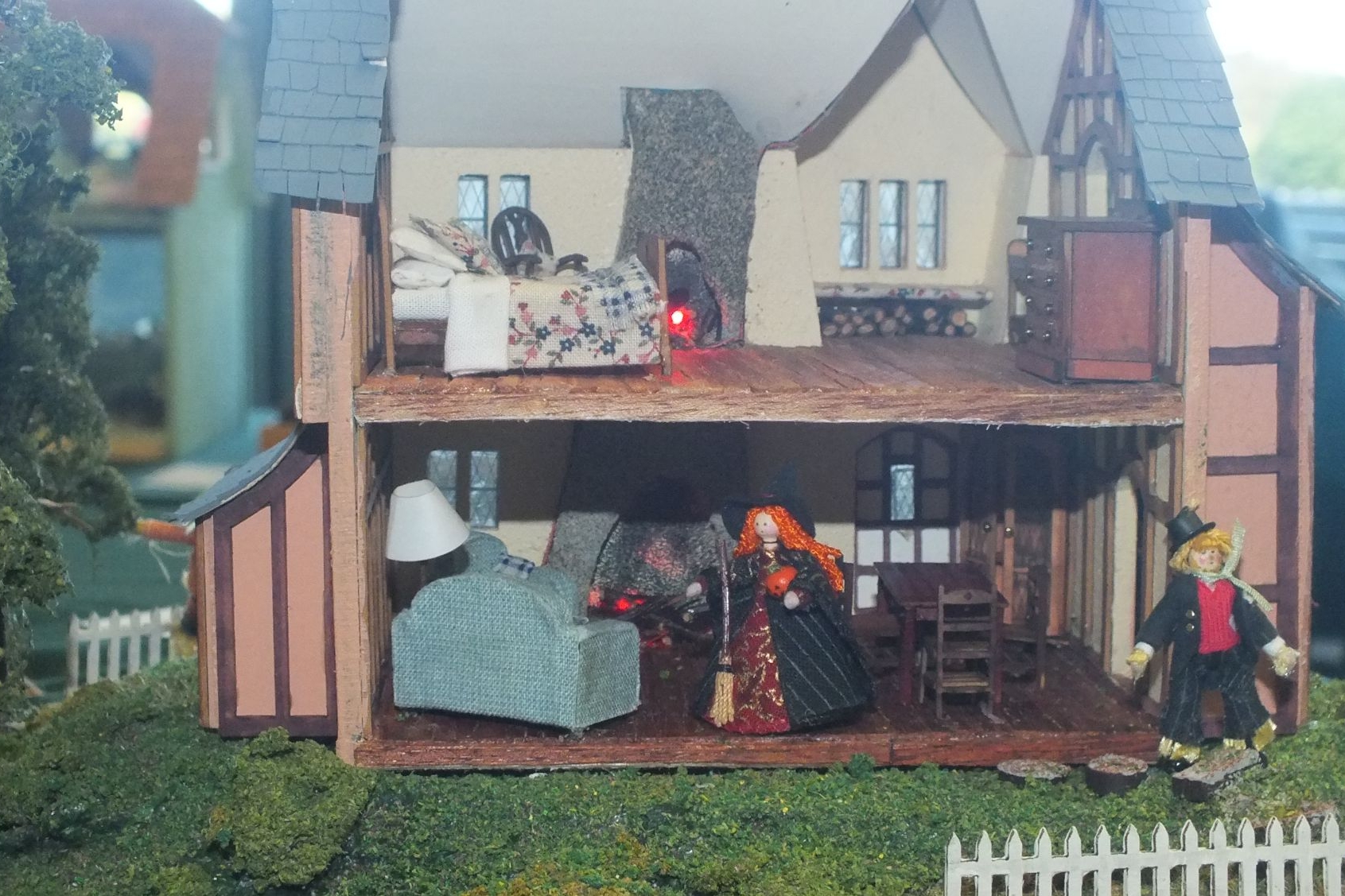 Here the Witch and 'Worzel Gummidge' can be seen at the back of the cottage. It all looks very cosy with the burning log fires.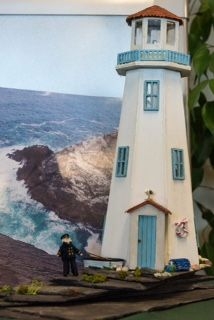 Lorraine also exhibited her imposing lighthouse. This was a kit from Seaside Miniatures. She has made the perfect setting for my 'Captain Birdseye' figure.(Photos of the lighthouse are by Ann Clark's daughter Gail Clark).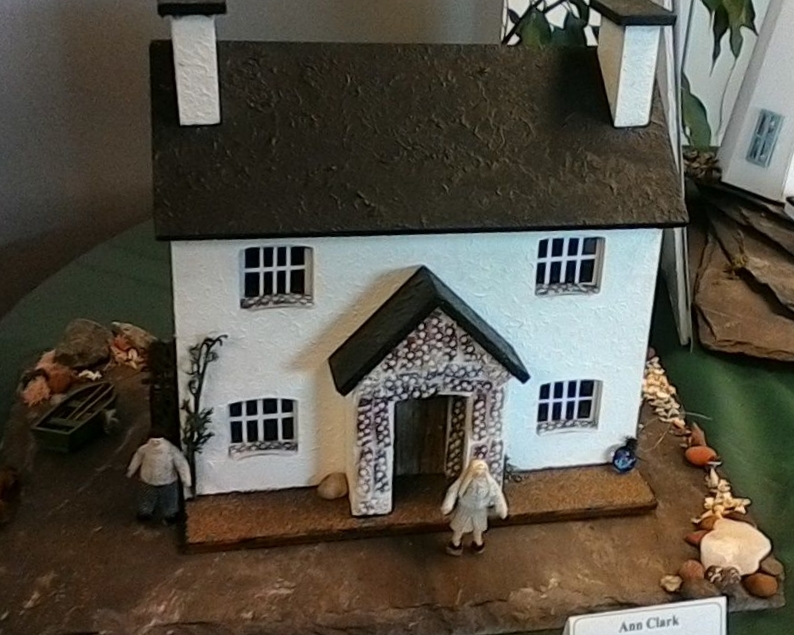 Ann's second exhibit of an attractive fisherman's cottage has been created from another kit by Petite Properties. She asked me to make a young couple for this project dressed in winter knitwear.

Thank you Ann and Lorraine for providing photos of your wonderful creations and congratulations to your club for raising a fantastic £1400 for the local lifeboat fund!